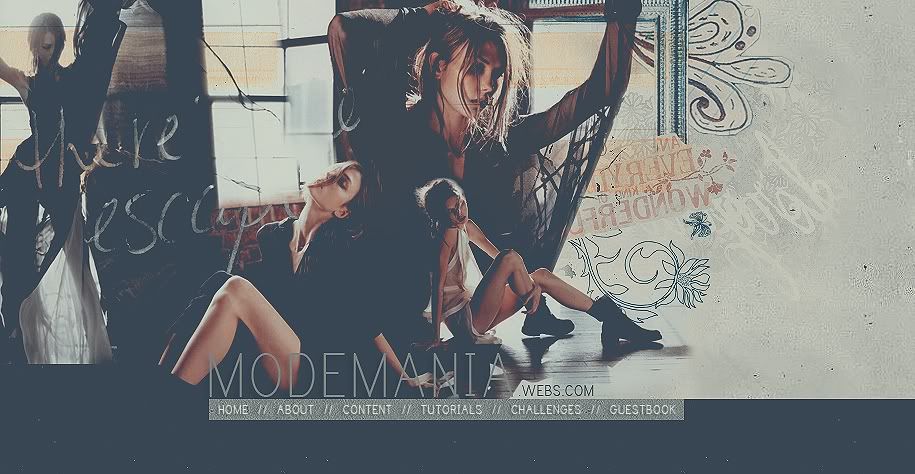 ----

----

----

----

----

Ads
Welcome
Hello and welcome to Mode Mania! This is a fashion-inspired graphics and resources site owned by Charlotte. Please feel free to have a look around and explore my work! If you need any web-related help or just want to say hello, leave a comment in my guestbook, or alternatively email me at modemania@live.com. Enjoy!
Visitors: hits
Navigate
About
Content
Tutorials
Challenges
Guestbook
Home
Site Stats
Site Name: Mode Mania
Webmiss: Charlotte
Site Open Since: Dec 20 2011
Last Updated: August 7 2012
Layout: There's no escaping the blues
Version: 5
Featuring: Karlie Kloss
Credits: x x x
Best Viewed: Google Chrome
Affiliates

Currently undergoing affie sweep

Link Me
Disclaimer
Graphics, content, and layout

© ModeMania.webs.com.

Everything on this site was made by me, unless otherwise stated. Please keep my site tag on all tagged graphics and give credit if there is no tag. All copyright is noted to their respective owners. Please inform me if I have used a resource of yours and you are not credited.